Another busy week and cold blustery weather encouraged me to stay inside after getting home on Sunday instead of going out to gather contents for a vase today. Fortunately, pal Alison encouraged me to take pictures of arrangements at the American Institute of Floral Design booth at the Seattle Flower and Garden Show. These will act as my contribution to IAVOM this week. It's nice to be a bit lazy now and then. The AIFD is having a national symposium in Seattle this year in July. To learn more about that event, visit their
website
.
In a Vase on Monday is hosted by the talented and creative (and never lazy) Cathy at Rambling in the Garden. Click
here
to see what she's brought inside this week and to find links to posts by other participating bloggers.
Orange seemed to be the in color at the show this year.
Along with the color orange, edibles appeared in many arrangements perhaps because the theme of the show was "Taste of Spring." Seems that one need look no further than the crisper drawer of the refrigerator or the fruit bowl on the counter for arrangement ingredients.
Of course there are lots of stunning old still life paintings of flowers and fruits used together and even vegetables on occasion but the practice faded a bit except in the fictional Dibley where Mrs. Cropley utilized an exceptional variety of contents in her vases. (Image lifted from the interweb) Wait, is that cauliflower in her arrangement?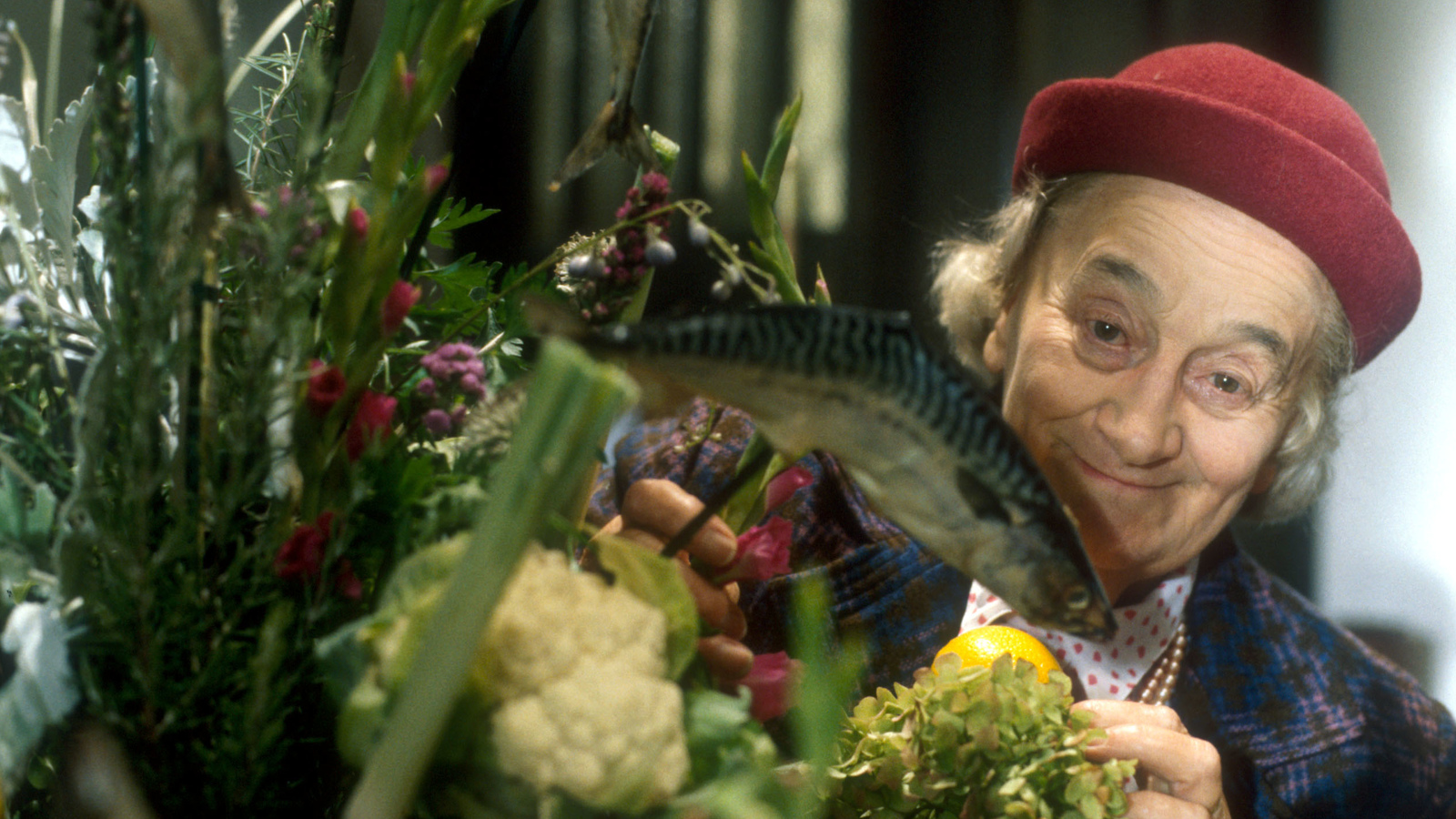 Oh Mrs. Cropley, you were a trend setter! Are those golden beets?
Can't decide if you want to send flowers or a fruit basket? How about both?
The mixture of exotic tropical blooms and foliage with root vegetables tickles me.
The booth was buzzing with the activity of making to order and giving away corsages and talking about the AIFD so these weren't the best pictures but it might be fun to try and fit some edibles into an arrangement sometime, probably not a fish though. What do you think?
Many thanks, Cathy for hosting this fun meme each week!