One of my favorite stained glass panels is this one made by my glass guru years ago. I published an image of it on my blog a year or so ago.
"Winter" by Florence Welborn
A few months ago, while perusing Pinterest, I saw this panel, clicked on the link and found that it was for sale on Etsy. I felt horrible, thinking that my posting of the original, later pinned, was the reason for the copy.
"Abstract Pines Full Moon"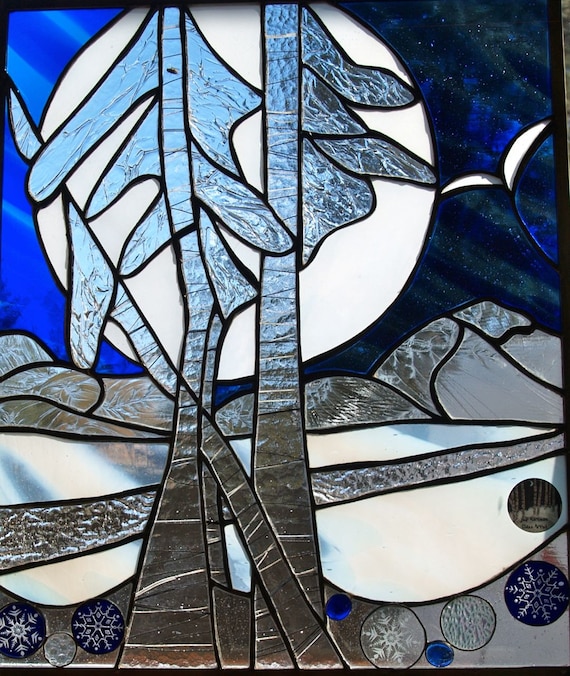 I contacted the artist and shared the image of the original. The person said that the second window was made back in the 90's. Apologized and removed the panel from her online shop. Hmmm. In talking with Florence, she said that an image of the original was published in a stained glass magazine in the late 80's in a story about an exhibition at the gallery where I now teach.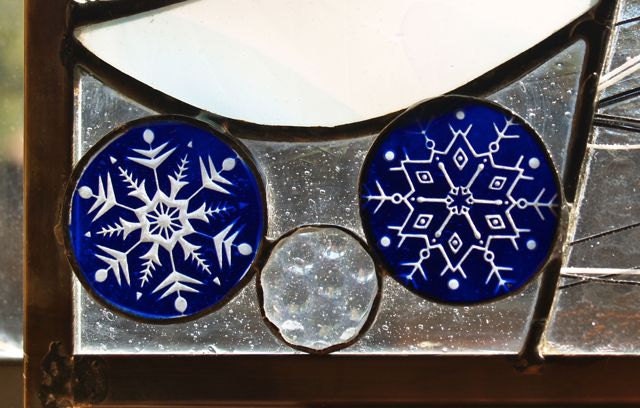 I could go into all sorts of reasons why the original in this case is superior to the copy from glass choices, execution, down to the name of the piece. These are obviously not pines!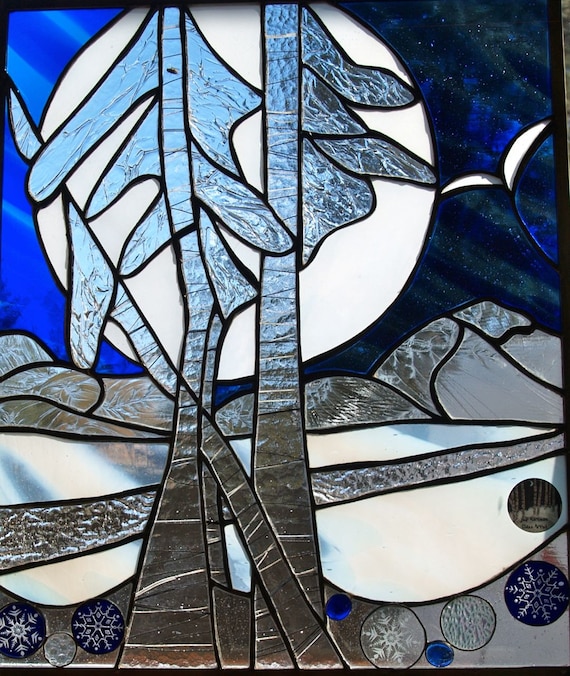 So, even before the internet, there was plagiarism, but like many things, the internet makes the practice easier and faster. I totally understand when artists and craftspeople don't want their work photographed or at least not posted on the internet for fear that others will copy their ideas and respect their preference.
Just last night, I got an email from a blogging friend with a link to a blog called "Gardening Tips" by Izabel Goulart in which every single word and photograph of every post was directly copied from my blog. You can view it
here
. While Izabel is no longer posting on the Garden Tips Blog, she has continued to steal, verbatim, my posts on her google+
account
Nowhere in any post is credit given.
I don't claim to be an expert gardener, an accomplished writer, or more than an adequate photographer but post on my blog for the joy of it. Being part of the community of garden bloggers and meeting people who enjoy reading about each others' gardening adventures is it's own reward. So, what's the damage when someone steals our work? Our voice has been stolen. This has happened to other bloggers and it is flattering that someone would think my work is worth stealing but it still, as my blogging friend said, burns! Ms. Goulart did get a message from me regarding this issue.
I'm guessing that Izabel won't be re posting this one!
Has your blog been plagiarised? Did you take any action?